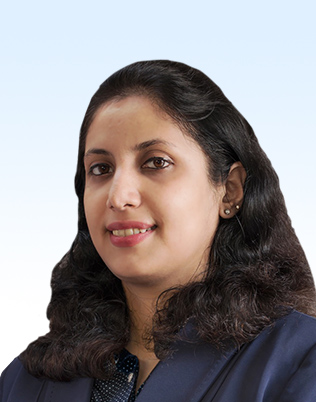 Akanksha Kashyap
AVP, Division Head, International Hiring, Research, Analytics, Professional Services
Akanksha Kashyap is the Associate Vice President and Head of a Division and of International Recruitments in Search & Selection – Business Unit of Gi Group India. Gi Group is a global recruitment solutions company, headquartered in Italy, with revenues of EUR 1.66 billion.
Akanksha has experience in handling end-to-end recruitment Process for senior and middle management level globally. She has been leading International Recruitments team and has developed accounts for Gi Group in many nations in APAC, Europe, Africa & Middle East.
Specializing in Leadership Hiring, International hiring; Professional Services, Telecom, Analytics & Research (PSTAR), Akanksha is an effective communicator with excellent interpersonal & relationship management skills.
An MBA from IIPM, Akanksha started her career in recruitment industry in 2005, and after having worked with brands such as Naukri & Manpower, she joined Gi Group in 2009. She has been consistently rising through the ranks and has been one of the top performers in the organisation, with several awards to her credit.
She can be reached on akanksha.kashyap@gigroup.com.
Industry Practices:
Professional Services
Analytics
Research