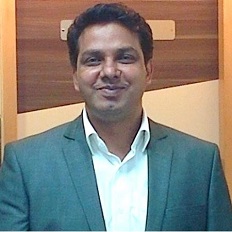 Fayaz Desai
Division Head, Information Technology
Fayaz is the Vice President and Head of a Division in Search & Selection – Business Unit of Gi Group India.
He has over eighteen years of professional experience which includes over a decade in IT Recruitments for product and captive companies in India from the Semiconductor, Telecom, Engineering & Automation domain, eight years in Sales / Marketing of ERP software, computer education program, Security Solutions (from Juniper Networks, McAfee, Portwise, SonicWall), managing IBM & HP Servers, Lenovo & HP Laptops & Desktops, Mailing Solutions and Storage solution from HP.
His core expertise lies in Business Development, Client Management, Team Management, Recruitment, and managing P & L for the accounts.
Prior to joining Gi Group, he has worked with reputed firms such as RGF Select India, Adecco and Educomp Datamatics. He has done his Bachelors in Engineering from Karnataka University.