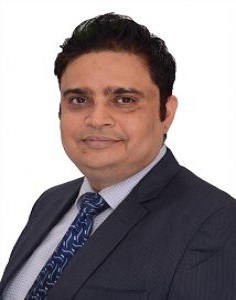 Mukesh Kumar
AVP - Information Technology
Mukesh is the Associate Vice President of IT Department of Gi Group India. Gi Group is a global recruitment solutions company, headquartered in Italy, with revenues of EUR 1.66 billion.
With a cross-cultural experience of over 17 years in the areas of Project Management, Delivery Management, Application & Infrastructure Support, Technical Consultancy, Resource Planning and Implementation, including over 8 years' domain experience in ERP solutions design, implementation, support and IT infrastructure Management, Mukesh is an effective team leader with insights and interest into new emerging technologies.
He has demonstrated project management and troubleshooting capabilities and has the experience to implement and manage a network of more than 9000 desktops and 800 servers at 1000 odd geographical locations across India, Indonesia and Philippines. With expertise in large IT projects in Transforming Business, Build and Managed Complex Information Technology Architecture, IT OPEX Deals, and expert domain knowledge of SAP WM & Logistics, SCM, MM, POS, CRM into the area of Manufacturing and Retail industry, Mukesh has been instrumental in bringing desirable technology changes in the organization.
A very people-friendly person, Mukesh is very much favored by his team as he gives lot of freedom and free-hand.
He can be reached at mukesh.kumar@gigroup.com.