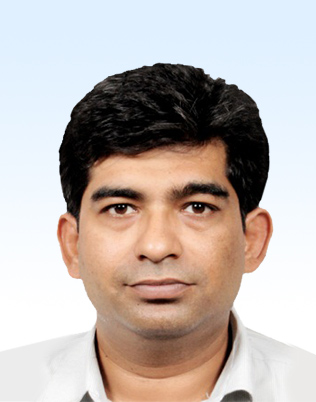 Vikrant Wadhera
VP - Finance & Administration
Vikrant Wadhera is Vice President and Head of Finance & Administration Department of Gi Group India. Gi Group is a global recruitment solutions company, headquartered in Italy, with revenues of EUR 1.66 billion.
Vikrant Wadhera is a Chartered Accountant from Institute of Chartered Accountants of India and has 17 years of strong career spanning across various industries. He brings with him a wealth of experience and knowledge in Corporate Accounting, Financial Planning and Analysis, Budgeting & Forecasting, Conceptualizing & Implementing Financial procedures including internal financial control & operations.
Vikrant joined Elixir in 2014. His past assignments with organizations like AuthorGEN Technologies, FIITJEE, Genpact & Bajaj Allianz Life Insurance have given him national and international exposure in the financial domain. He has led substantial cost saving projects, automation and streamlining of processes in his past organisations. Vikrant is a strong team leader and keeps his team motivated.
He can be reached at vikrant.wadhera@gigroup.com.