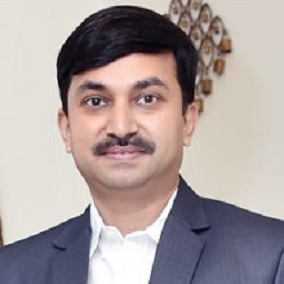 Mahesh Bhatt
Executive Director, Staffing
Mahesh Bhatt is the Executive Director for Staffing – Business Unit of Gi Group India. Gi Group is a global recruitment solutions company, headquartered in Italy, with revenues of over EUR 1.66 billion.
Mahesh Bhatt is a passionate Sales, Marketing, and Operations professional, having straddled across industries. Overall, he has 22+ years of experience in the Telecom, Banking and HR industry, predominantly in Sales, Account Management, Business Development and Customer Service with emphasis on strengthening & leveraging senior level relationships. He has been part of senior management, having set up and led cross functional large teams, and managed change initiatives. He has good experience in successfully launching and managing operations of both start-ups and large MNCs.
He was associated with the then start-ups like BPL Telecom, Bharti Airtel and ICICI Bank and helped launch their operations from ground zero. After a fruitful career of 11 years in Sales, he moved into staffing industry through a Fortune Global 500 company in 2006. He successfully handled senior level assignments in Customer Service, General Staffing, Industrial Staffing and Permanent Recruitments and moved in to Gi Group as VP-Service Delivery in 2013 and became Business Manager for Staffing Business in 2017.
In Gi Group, he has been assigned with the task of ensuring flawless service delivery, internal process standardization, ensuring customer delight, statutory compliance, and profitability of staffing business.
On educational front, he is a MBA in HR and Marketing from Manipal University. He is an alumnus of INSEAD – Fontainebleau – France, SDA Bocconi School of Management, Milan – Italy and Kirloskar Institute of Advanced Management studies (KIAMS), Harihar.
He can be reached at Mahesh.Bhatt@gigroup.com.